Ruth is an Artistic Director and freelance choreographer. She previously danced with English National Ballet (2007-2012) and Birmingham Royal Ballet (2012-2019).
Ruth has created commissioned work for Birmingham Royal Ballet, English National Ballet, New English Ballet Theatre, The Royal Ballet School and BBC Dance Passion, amongst others. Her dance films include Bodies, Chrysalis, Beneath Still Waters and Momenta. Ruth is passionate about creating narrative work and has also completed a course in Dramaturgy with Lou Cope.
Recent projects include commissions for English National Ballet, New English Ballet Theatre, the Cecchetti Society and The Royal Ballet School.
Ruth is also the Artistic Director of London Children's Ballet. She re-staged Cathy Marston's production of Ballet Shoes (2019) and has since commissioned the creation of Anne Of Green Gables (2022), Snow White (2023) and Secret Garden (2024) for the company.
Ruth is one of four choreographers who have contributed work to the Genesis Dance Project, which forms a major part of our autumn season. Prior to rehearsals, Ruth told us about her inspiration for her piece, The Cinema Show:
"Inspired by the Genesis track of the same name, The Cinema Show follows the fantasy of two lovers meeting for the first time,  who happen to be named Romeo & Juliet.
"Mystical Tiresius controls all. His corps act as the barometer for the action and help to shape the lovers' fate.
"Working with lyrics, I felt the need to capture the essence of the named characters and narrative in the song. I worked with dramaturg Lou Cope. I hope I've also captured a surreal atmosphere, somewhere between the real world and fantasy.
"I'm looking forward to revisiting this piece, which was originally created as a dance film in autumn 2021. I always find it fascinating setting an existing work on a new group of dancers, and seeing how it evolves by letting them make it their own."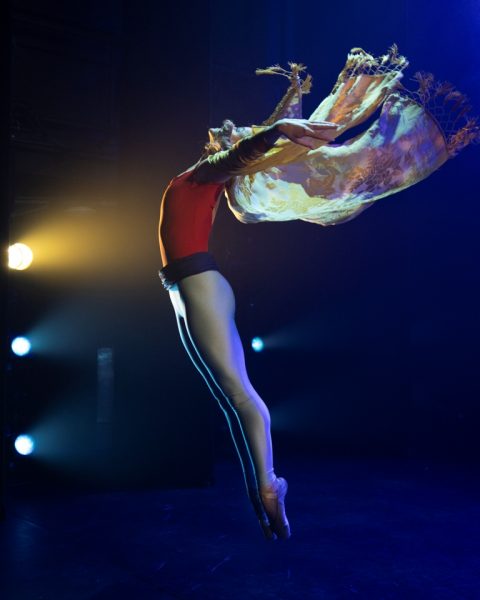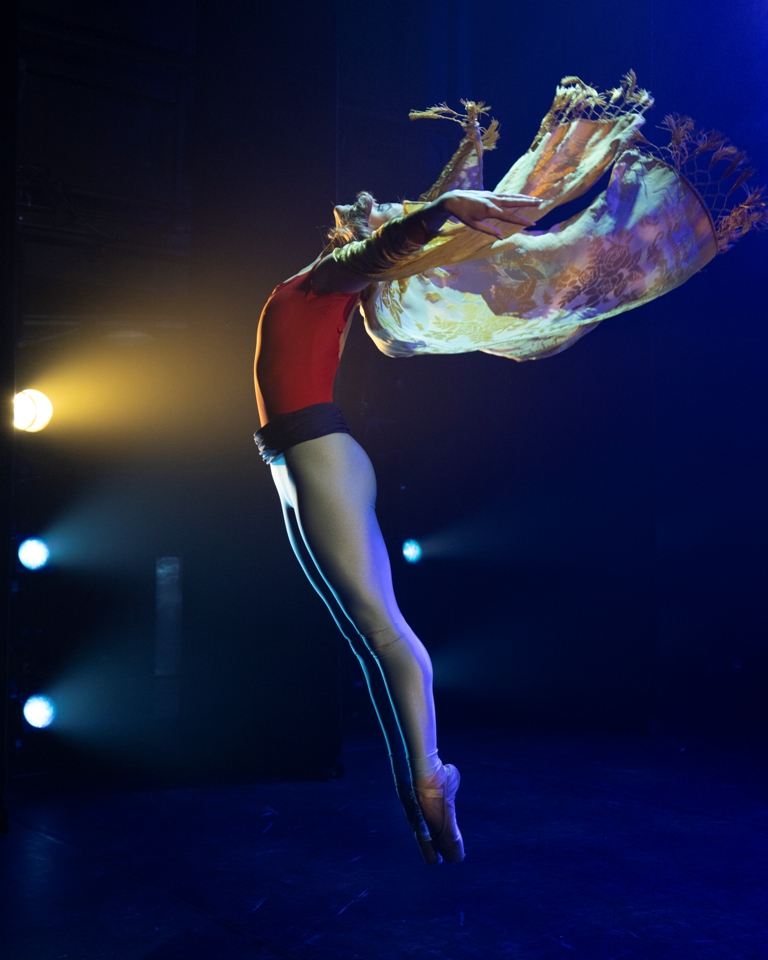 Dance in Perpetuity, a commission for English National Ballet to celebrate Portugal UK 650, a cross-cultural celebration of the world's oldest Treaty of Alliance between Portugal and the United Kingdom, set to a new score composed by Charlotte Harding. We worked with 80 young dancers in Braga, Portugal, which culminated in a 40 minute outdoor performance.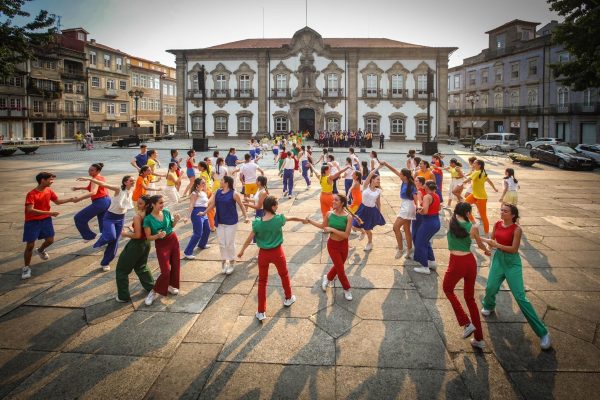 In 2022, Ruth developed Domino from a 2019 work-in-progress for NEBT. Domino explores the search for compatibility. The objective of dominoes is to find a match. It is a game of patterns and pairings.
Domino was performed at the Royal Opera House's Next Generation Festival and Cheltenham Music Festival, among others.
Nutcracker Gala – a one act adaptation of The Nutcracker, created for 25 dancers from English National Ballet and 90 students of Chelsea Ballet Schools.
Performed at the London Coliseum in December 2022 with the English National Ballet Philharmonic, conducted by Gavin Sutherland and narrated live by Hugh Bonneville.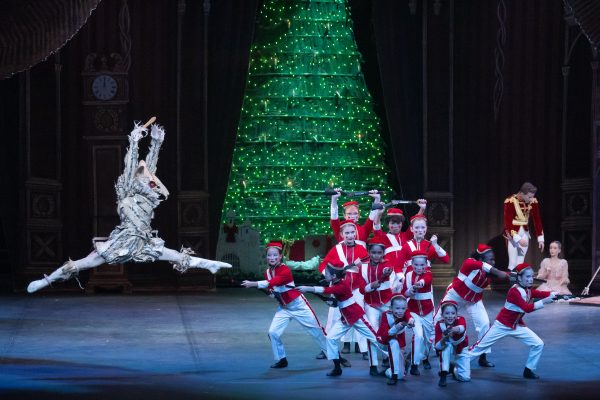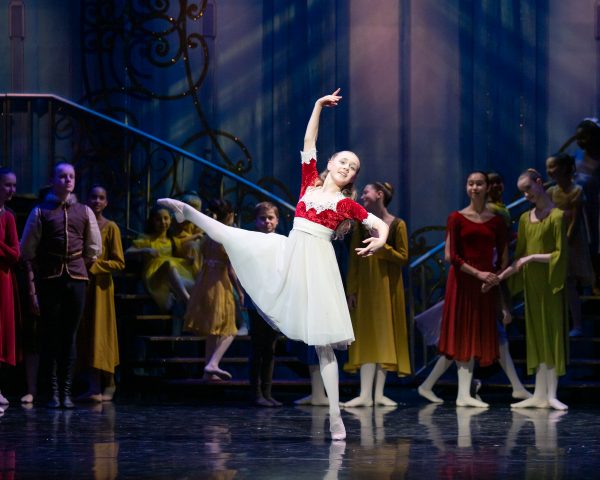 As Artistic Director of London Children's Ballet, Ruth commissioned a new production of Snow White for a run of performances at the Peacock Theatre in May 2023, choreographed by Gavin McCaig. 
Maggie Foyer of Seeing Dance called it 'cleverly updated… Credit to artistic director, Ruth Brill and to the excellent repetiteurs and organisers in getting the production to a professional level.'
As part of the international CHRYSALIS project, this dance film takes the theme of chrysalis and superimposes it on human life. Set among the spires and catacombs of Oxford, it traces the journey from the innocence of childhood, to the turbulence of youth, to the emergence of the fully formed man.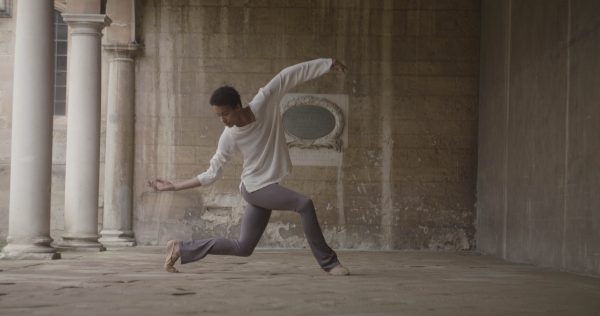 CHRYSALIS: UK stars Brandon Lawrence, Principal Dancer of Birmingham Royal Ballet/Zurich Ballet and young star in the making Jakob Wheway. It is directed and choreographed by Ruth Brill. Carol J Jones' unique compositions use scientific methods to deconstruct the sounds of nature to create complex, layered compositions; in this case, she has taken inspiration from the interior of the chrysalis itself. The film features the musicians of the Oxford Alternative Orchestra and was commissioned by Hannah Von Wiehler.