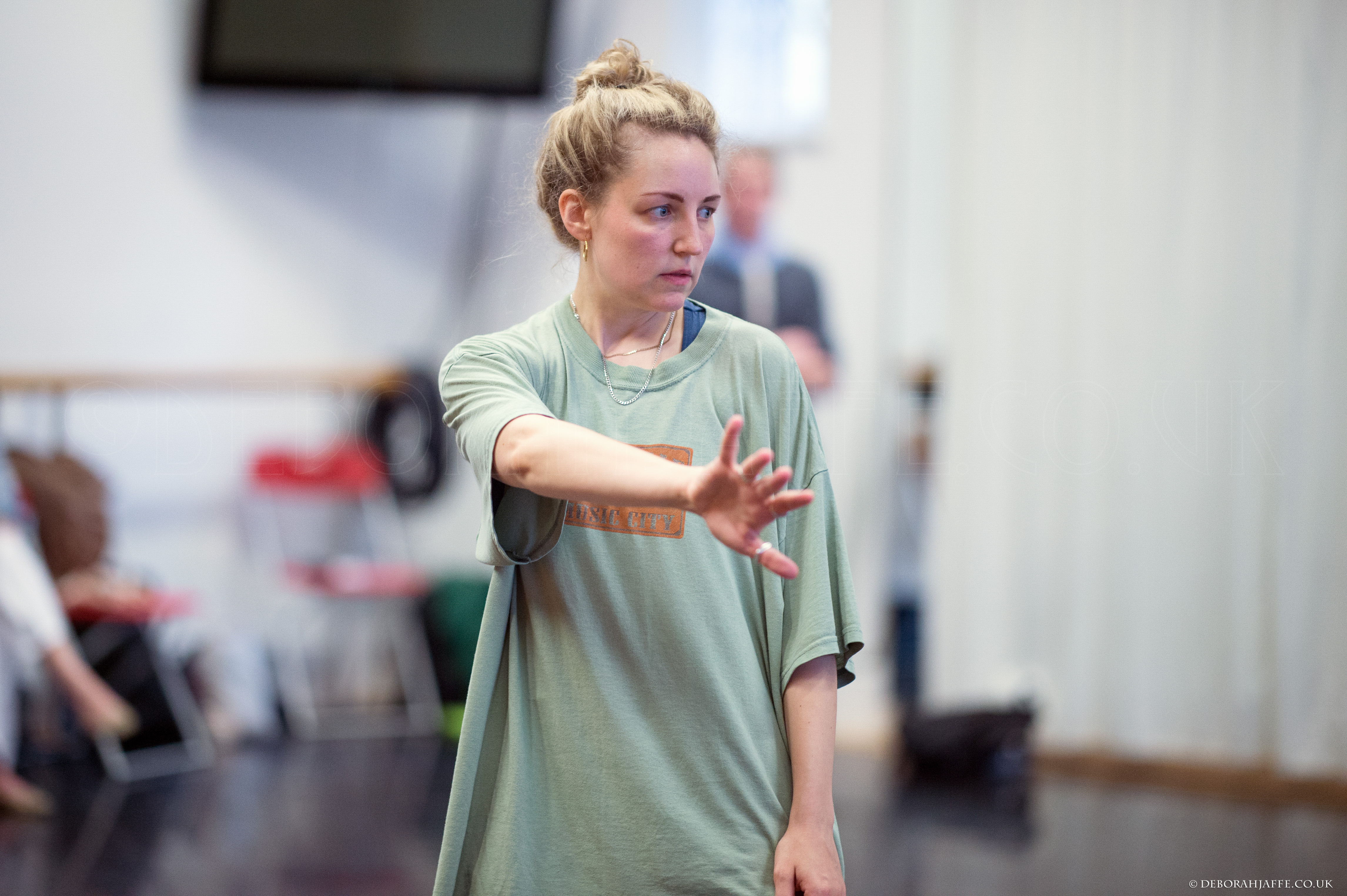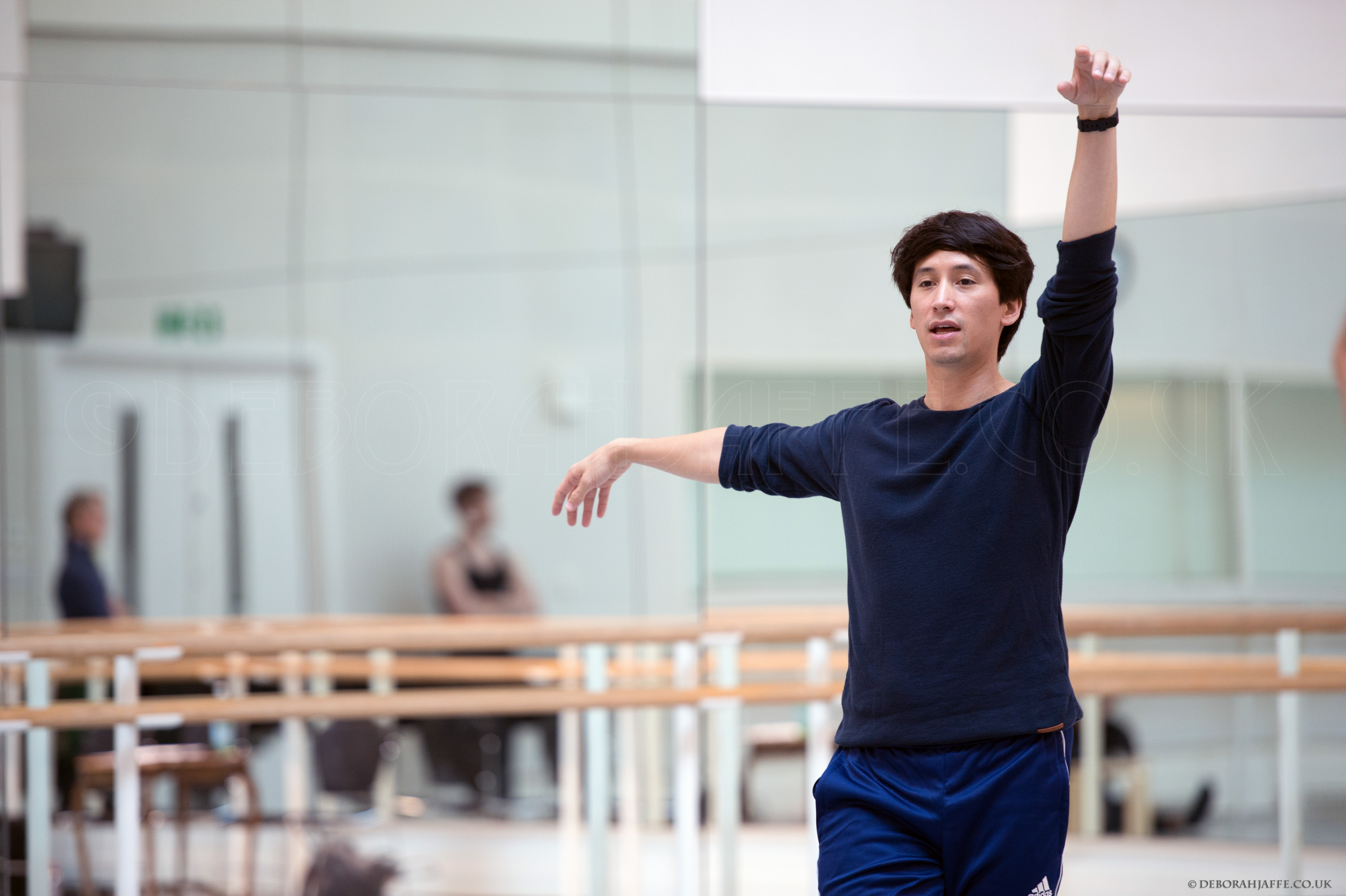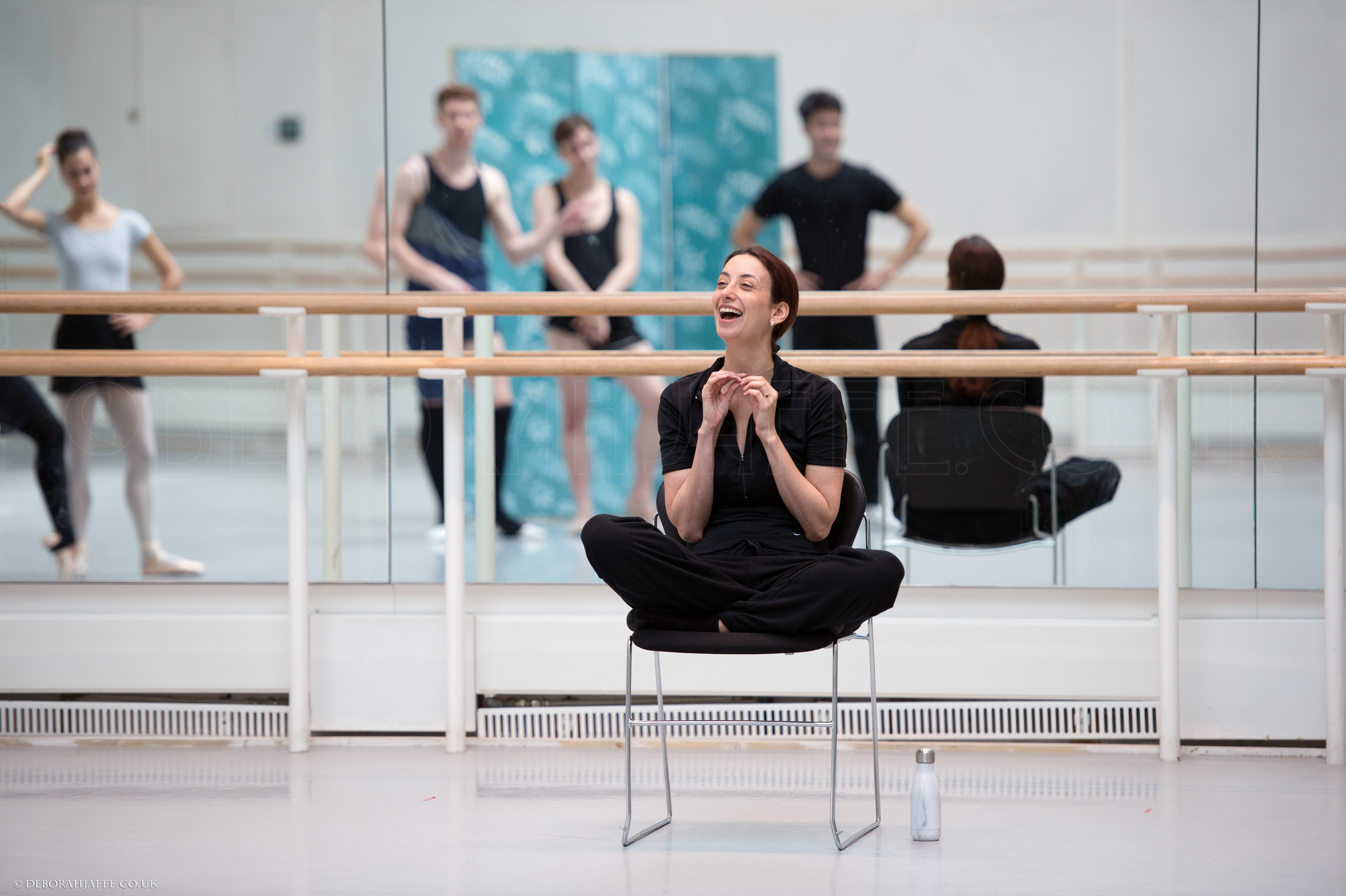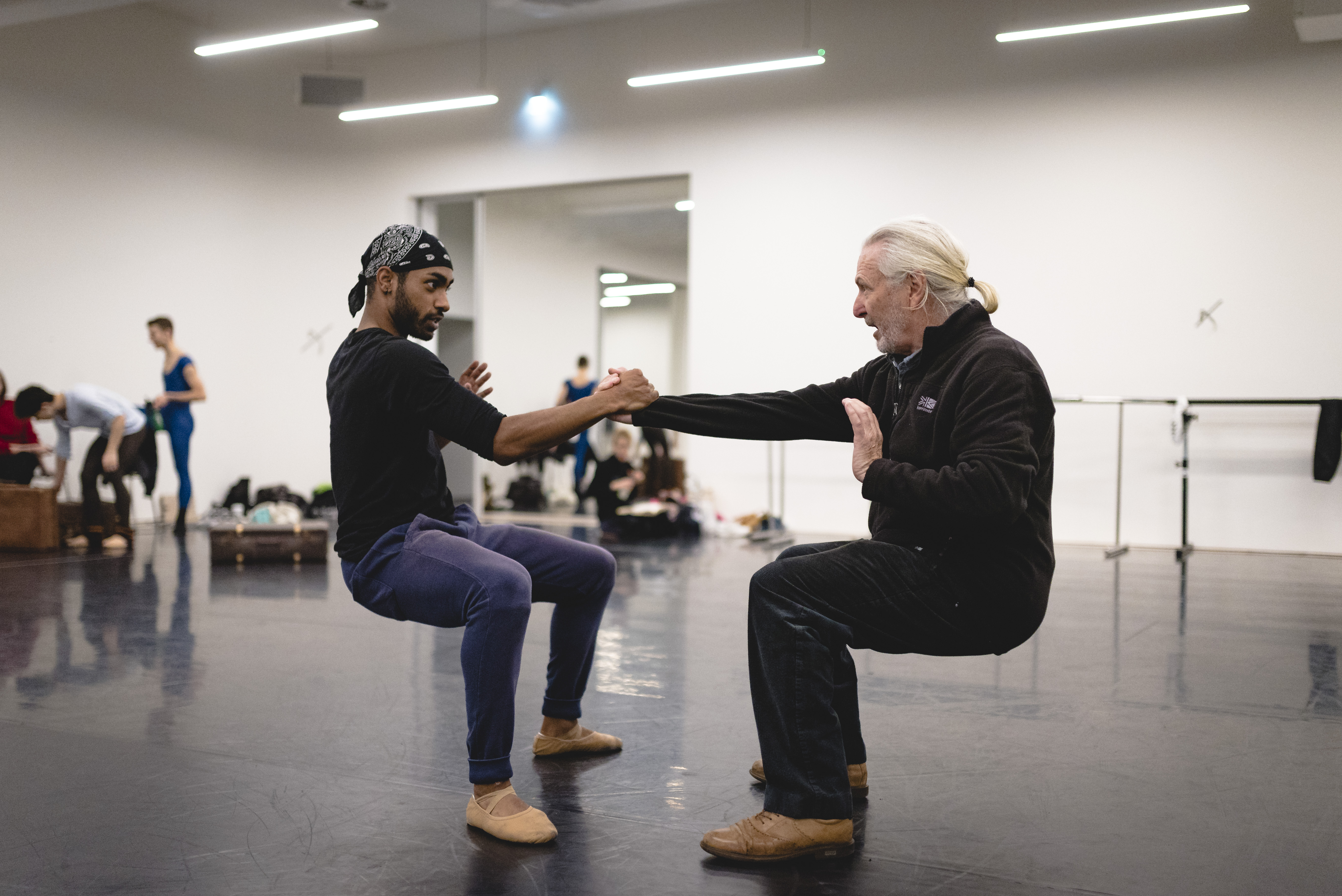 NEBT Associate Choreographers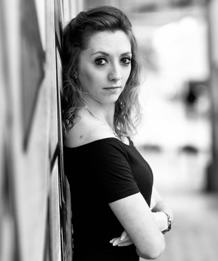 Ruth Brill

Born in Kent, Ruth trained at Tring Park School for the Performing Arts and English National Ballet School. She danced with English National Ballet from 2007-2012, and then moved to Birmingham Royal Ballet (BRB), attracted by their broader repertoire and the opportunity to work with David Bintley. Ruth was promoted to First Artist in 2014. Ruth has choreographed for the Future Dreams Charity Gala at the London Palladium (2018), community Flashmobs for Birmingham Weekender (2015, 2017) and The Rugby World Cup Welcoming Ceremony for England (2015).
Ruth was given her first chance to create new choreography for BRB in 2013. Her formal commissions include Rhapsody in Blue (2014), Matryoshka (2015), Arcadia (2017), which was short listed for the FEDORA prize, and most recently, Peter and The Wolf (2019). For NEBT, Ruth created Domino in 2019.
Ruth retired from dancing in summer 2019 to take up the role as Artistic Director of London Children's Ballet and pursue her freelance choreographic career.
ruthbrill.com/ | Photo by Dasa Wharton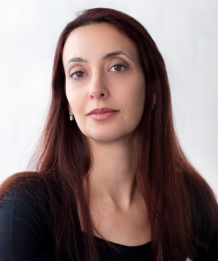 Daniela Cardim

Daniela Cardim is a Brazilian/British choreographer based in London. Born in Rio de Janeiro, she danced with Ballet do Theatro Municipal do Rio de Janeiro and with Dutch National Ballet, in Amsterdam.
Commissions include works for Birmingham Royal Ballet, Dutch National Ballet (main and Junior companies), New English Ballet Theatre, Theatro Municipal do Rio de Janeiro, São Paulo Companhia de Dança, English National Ballet School, Dutch National Ballet School, School of American Ballet (as part of the New York Choreographic Institute), Elmhurst Ballet School and the Liverpool Institute of Performing Arts.
Cardim created four works for New English Ballet Theatre where she was also Company Manager. She was cited as 'new name to watch' by Dance Europe Magazine's Critics' Choice Awards for her 2015 work Tangents, and her work Vertex was chosen by Dance Europe's Critics' Choice Awards as one of the 'Best Premieres of 2017'.
www.danielacardim.com | Photo by Peter Leung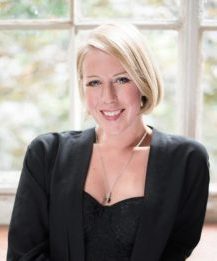 Jenna Lee
Jenna Lee is a freelance choreographer with a Master's Degree in Choreography and a former soloist of English National Ballet. Jenna specialises in neo-classical collaborations and innovative choreographic pieces, whilst also running her own company Jlee Productions.
Jenna has worked on a multitude of creative commercial projects including music videos, festivals and cultural collaborations. Jenna choreographed an acclaimed UK tour, collaborating with World Dance Champions, Flawless, to create an explosive fusion of ballet, breakdancing and acrobatics.
For NEBT, Jenna created Classical Symphony for Synergies in 2012, and The Four Seasons in 2017 which also featured in our 2018 Remembrance Programme.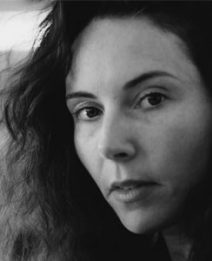 Kristen McNally

Kristen McNally is an English dancer and choreographer. Born in Liverpool, she trained locally with Elizabeth Hill before joining the Royal Ballet Upper School. Kirsten graduated into the Royal Ballet in 2002, was promoted to First Artist in 2007, Soloist in 2009 and Principal Character Artist in 2017.
McNally's regularly works with the Royal Opera House's Learning and Participation department, with work including choreographing for Chance for Dance and co-presenting Royal Ballet Live. Other choreography work includes the 'Tiny Dancer' television advert for John Lewis (2015).
For NEBT Kirsten has created three works; Lonesome Gun, Mad Women and Moonshine.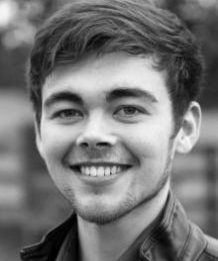 Andrew McNicol

Andrew McNicol is a freelance British choreographer based in London. His choreographic work began whilst studying at The Royal Ballet School, where he won the Kenneth MacMillan choreographic competition.  Andrew has launched the McNicol Ballet Collective to connect dancers and collaborators to create ambitious new work.
For NEBT, Andrew created Les Carnaval des Verites for our 2012 Synergies programme, and Kreutzer Sonata in 2013 for a mixed programme which was also showcased in our 2014 and 2015 seasons.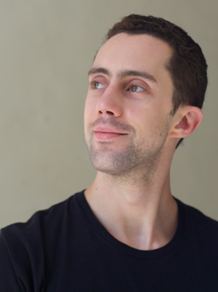 Érico Montes

Brazilian dancer and choreographer Érico Montes was born in São Paulo and trained locally from the age of three until 2002, when he was awarded a bronze medal in the International Dance Seminar in Brasilia and moved to London to study at the London Studio Centre.
In 2003 he won gold medal in the Dance Competition in Rieti, Italy, and was awarded a scholarship with The Royal Ballet School.
Érico joined The Royal Ballet in 2004 and was promoted to First Artist in 2010. He has created full length ballets for London Children's Ballet (The Secret Garden, Nanny McPhee) and Athens Children's Ballet (Persephone, Hansel & Gretel) as well as shorter pieces for Constela Ballet (Renard) and London Studio Centre's Images (Suite in Colour). Since 2020 he is Associate Director of Ballet Arts Project.
Erico created Wesendonck Lieder for NEBT in 2013, and Toca in 2014, which also featured in our 2015 programme. In 2019 he created work in progress, Unbridled Blood.
www.roh.org.uk  | www.balletartsproject.com | Photo by George Abdilla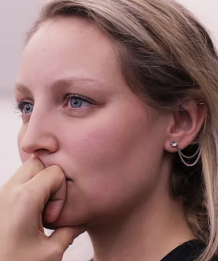 Morgann Runacre-Temple

Morgann Runacre-Temple is a freelance choreographer from London working in ballet, contemporary dance, theatre, film and opera. She has made work for Northern Ballet, Scottish Ballet, English National Ballet, Stuttgart Ballet, Ballet Central, The Print Room, Images of Dance, Royal Ballet Participation, BBC Young Dancer of the Year and Wilton's Music Hall.
She was choreographer in residence at Ballet Ireland from 2009- 2015,
creating over five full length ballets, including Cinderella, Romeo and Juliet, Carmen and Coppelia.
In partnership with Jessica Wright, she directs and choreographs dance films. Credits include: Curing Albrecht (English National Ballet & Manchester International Festival, BBC iPlayer), The Last Resort (ENB & Tate Liverpool) and The Try Out (C4 Random Acts).
For NEBT, Morgann created Rosamunde in 2019.
www.morgannrunacre-temple.com | Photo by Robert Gravenor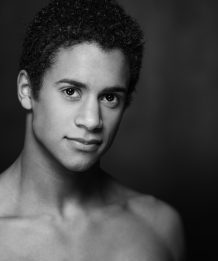 Marcelino Sambé

Marcelino Sambé is a Portuguese dancer and a Principal of The Royal Ballet. He trained at The Royal Ballet Upper School and graduated into the Company during the 2012/13 Season, promoted to First Artist in 2014, Soloist in 2015, First Soloist in 2017 and Principal in 2019.
Sambé is a keen choreographer and was selected as one of the UK's emerging choreographers by Youth Dance England in 2012. His M' cã cré sabi won second prize at the 2011 Ursula Morton Choreographic Awards and was performed in the School's annual matinee that year.
Works include Preparations for the Last TV Fake and The Chosen
Victim for The Royal Ballet's Draft Works.
For NEBT in 2016 as part of our programme Quint-essential: Five New Ballets, Marcelino created Land of Nod.

George Williamson
George Williamson was born in Worcestershire and trained at Elmhurst Ballet School and at English National Ballet School, where his choreographic work subsequently began. He danced with Polish National Ballet and has had choreography commissioned for a variety of companies including English National Ballet, Dutch National Ballet, Lithuanian National Ballet, American Ballet Theatre Studio Company and Constella Ballet & Orchestra.
In 2013, George received a nomination for the Benois de la Danse Award for his production of Firebird. He created My First Ballet: Swan Lake and My First Ballet: Sleeping Beauty, both for English National Ballet. In 2017, George won the Genesis International Choreography Competition at Milwaukee Ballet with his new ballet, Wonderers.
For NEBT, George created Threefold in 2012, and Strangers in 2016.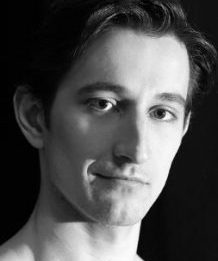 Valentino Zucchetti

Valentino was born in Calcinate and began training locally aged four. Aged 11 he moved to Milan to study at La Scala Ballet School. At 16 he was offered a scholarship to study at The Royal Ballet Upper School and while there won the 2006 Genée International Ballet Competition and the 2007 Solo Seal award. Following training at The Royal Ballet Upper School he joined Zürich Ballet. He joined the Royal Ballet in 2010, promoted to First Artist in 2011, Soloist in 2012 and First Soloist in 2014.
Valentino won the School's Ursula Moreton Choreographic Award in 2005. He choreographed Sonata for Six for the School's 2013 matinee and regularly creates pieces for The Royal Ballet's Draft Works. He created Scherzo for The Royal Ballet's live stream in 2020 and was recently commissioned by The Royal Ballet to create a new work for the 2021-22 season.
For NEBT, Valentino created Orbital Motion, which was part of our 2013, 2014 and 2015 seasons, and in 2016 he created Enticement's Lure.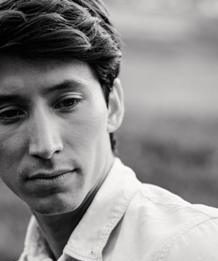 Peter Leung
Peter initially trained as a classical ballet dancer at The Royal Ballet School before dancing at Bayerisches Staatsballett, Le Ballet de l'Opéra de Lyon and Dutch National Ballet. He has also studied filmmaking at the New York Film Academy, and photography at Central Saint Martins, London, and the Fotoacademie NL.
He is the creative director of House of Makers, an interdisciplinary performance arts company, and has been affiliated with the Dutch National Ballet as a Young Creative Associate.
His works include commissions for Dutch National Ballet; Van Gogh Museum, EYE museum, Tropenmuseum in Amsterdam; Rotterdam Kunsthal, Boijmans Van Beuningen Museum, Rotterdam; Origen Cultural Festival, Switzerland; International Bach Festival, Gran Canaria; fashion designer, David Laport; KLM & Rituals, and Heineken. For NEBT, he created All in Passing in 2019.
www.peter-leung.com | Photo by Bowie Verschuuren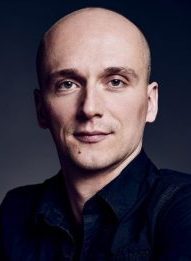 Ernst Meisner
Ernst Meisner is Artistic Director at Dutch National Ballet Academy since 2018 and Artistic Coordinator of Dutch National Ballet's Junior Company. He trained at the Nationale Ballet Academy in Amsterdam and at the Royal Ballet School in London, and subsequently danced with The Royal Ballet and Dutch National Ballet.
He choreographed various works for Dutch National Ballet, including Saltarello (2012), And after we were (2011), Het Nationale Canta Ballet (2012), Axiom of Choice (2014), In Transit (2017) and Impermanence (2018). For the Junior Company he choreographed Embers (2013), No Time Before Time (2016) and Revelry (2017). With Marco Gerris, artistic director of ISH, he made the 'hip-hop meets ballet' productions Narnia: de Leeuw, de Heks en de Kleerkast (2014) and GRIMM (2018). He also made works for the New York Choreographic Institute, The Royal Ballet New Works Program, English National Ballet School, DanceEast and Encore Dance Company.
For NEBT, Ernst created Bright Young Things in 2012.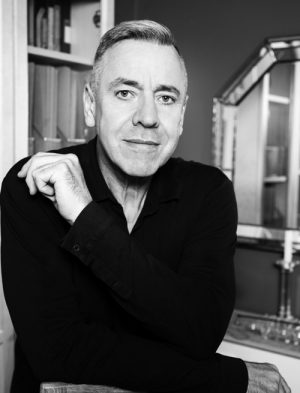 Michael Corder
Michael Corder, one of Britain's most successful international choreographers, was born in London, trained at the Royal Ballet School and danced with The Royal Ballet, Sadler's Wells Royal Ballet, Royal Danish Ballet, Dutch National Ballet and Australian Ballet.
He has created over 60 works, including: Rhyme Nor Reason and L'Invitation au voyage (The Royal Ballet); the Olivier Award-nominated The Wand of Youth (Sadler's Wells Royal Ballet); Ancient Airs and Dances (Northern Ballet Theatre); Romeo and Juliet (Norwegian National Ballet); Danses Concertantes (Hong Kong & Boston Ballet); Cinderella (English National Ballet; Olivier Award for Best New Dance Production; Evening Standard Award); Masquerade (The Royal Ballet); Melody on the Move (English National Ballet; Critics' Circle National Dance Award for Best Choreography); Water, for a new production of Homage to the Queen for The Royal Ballet's 75th anniversary programme, presented to Her Majesty The Queen in honour of her 80th birthday; Orpheus (The Royal Ballet of Flanders); April – England (Jacob's Pillow Dance Festival); House of Dreams (Ballet Black). His 2007 production of The Snow Queen for English National Ballet was subsequently staged in Vilnius, Vienna and Prague.
For NEBT, he created Legends in 2012.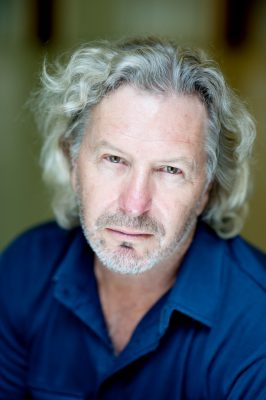 Wayne Eagling
Wayne Eagling was born in Montreal and trained at the Patricia Ramsey Studio of Dance Arts and The Royal Ballet School. He graduated into The Royal Ballet in 1969 and was promoted to Principal in 1975.  
He became Artistic Director of Dutch National Ballet (1991–2003), Artistic Director of English National Ballet (2005–12) and choreographed a number of works The Royal Ballet, La Scala Ballet, Milan, Kremlin Ballet Company, Moscow, New National Theatre, Japan and the Hungarian National Opera.
For NEBT, Wayne choreographed Remembrance set to music by Handel played live by The English Concert conducted by Harry Bicket in 2018.
Images in carousel: Daniela Cardim, Peter Leung and Morgann Runacre-Temple, photographed by Deborah Jaffe. Wayne Eaging, photographed by Drew Forsyth.