Since its inception in 2010 New English Ballet Theatre has established itself as an important hub on the UK dance scene for the  development and exposure of talented dancers and emerging choreographers. 2020 marks a significant milestone in NEBT's life as the company celebrates its 10th anniversary. 
During this current period of uncertainty, like many other dance companies, we have had to suspend our 2020 season. Whilst we cannot perform live for you this year, we will continue to commemorate NEBT's 10th anniversary online and hope you will join us there.
Dance is a universal language with the power to bring people together in the shared experience of beauty, exhilaration and emotion. We would like to share some of those moments from the past 10 years with you, our supporters, audience and friends. #NEBTTurnsTen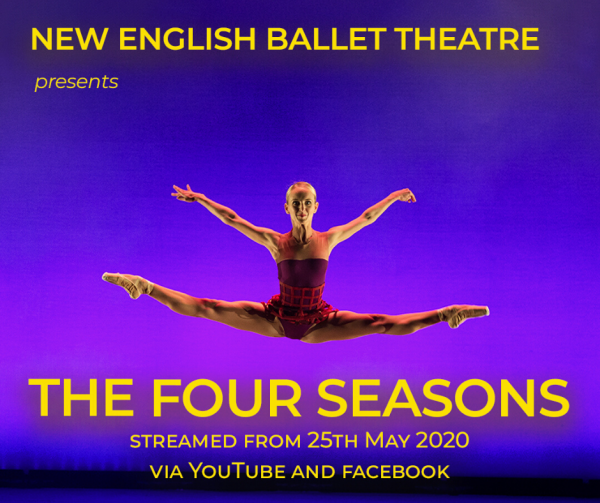 From 25 May, 7pm, we will be streaming Jenna Lee's bold, stylish, contemporary ballet The Four Seasons, danced to Max Richter's dynamic recomposition of Vivaldi's classic.
We began our journey through the past ten years with some memories from NEBT's first show, Synergies, in 2012, and celebrate #InternationalDanceDay with a video of Dame Darcey Bussell and other Patrons discussing coaching NEBT emerging talent.