Jenna Lee
Choreographer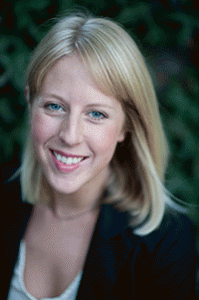 Jenna Lee has been working with NEBT for a number of years and our partnership grows stronger by the venture. This year, for our 2017 season, Jenna is producing a ballet to Max Richter's powerful composition entitled 'Vivaldi's Four Seasons Recomposed'.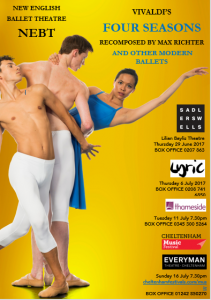 Jenna was born in Weymouth and started taking ballet lessons at the age of three. She trained in all types of genre of dance through to the age of 11 and was accepted into the Royal Ballet School. During her training at the Royal Ballet School she was fortunate enough to have the opportunity to choreograph and went on to win several prizes at the annual choreographic competition. At the age of 16, Jenna was offered a place at English National Ballet School, where she continued her training. Whilst there, Jenna was selected by the BBC to choreograph a trailer advertising the European Grand Prix for young dancers.
In 2002, whilst still at the school, she worked with English National Ballet during their Christmas season, and was subsequently offered a contract with the company. Jenna was promoted to First Artist within the Company in 2007, and to Soloist in 2008.
As well as performing major roles with the Company, she has created many of English National Ballet's more adventurous small scale dance works. In 2006 Jenna choreographed Ballet Rocks to launch Sky HD. The piece was to music by Bloc Party and featured eight dancers costumed by Giles Deacon.
Other notable creations include The Beautiful Game, A Football Ballet in 2009, and pieces for the main stage at Bestival in both 2009 and 2011. Jenna is also an expert in mass-participation choreography, having worked with over 200 school children for Swanning Around, a huge dance project which was performed at the Royal Albert Hall and for World Expo in Shanghai in 2010. More recently she choreographed an advert for Citroen and fused ballet with breakdancing whilst collaborating with Flawless in 2012.
In 2014, Jenna left English National Ballet to make the transition into a new career as a freelance choreographer, and received a Financial Retraining Grant from Dancers' Career Development to support her in establishing her own company, JLee Productions. We caught up with Jenna after a year in her new career.
Daniela Cardim
Company Manager and Choreographer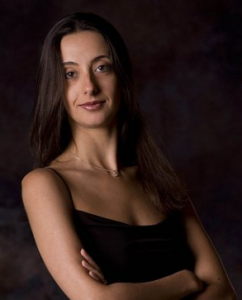 Daniela Cardim danced with the Dutch National Ballet in Amsterdam for 11 years and with Ballet do Theatro Municipal do Rio de Janeiro for 5 years. She was commissioned by Dutch National Ballet to create choreographic works for the company on three occasions.
In 2016 she created Uirapuru for Ballet do Theatro Municipal do Rio de Janeiro; the work was successfully received by both critics and audience. She also created works for São Paulo Companhia de Dança, Dutch National Ballet's School, School of American Ballet (as part of the New York Choreographic Institute) and the Liverpool Institute of Performing Arts.
Daniela holds a first class degree in Arts Management. She works with NEBT as Company Manager and Ballet Mistress. She is also one of NEBT's choreographers and created works for the company in 2014 and 2015. She was recently cited as 'new name to watch' by Dance Europe Magazine's Critic's Choice for these works.
Jessica Edgley
Ballet Mistress and Choreographer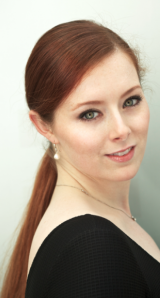 Jessica Edgley PDTD RAD RTS ARAD Born in Canada, Jessica trained at Vancouver Goh Ballet Academy and America's Pacific Northwest Ballet School on full scholarship, learning a variety of techniques including RAD and with heavy focus on Vaganova and Balanchine. She also danced with Pacific Northwest Ballet company before embarking on a 12 year career, dancing leading and soloist roles for companies such as English National Ballet, National Ballet of Ireland and Norwegian National Ballet, where she also choreographed for their Ballet Lab. Jessica then went on to receive her teaching diploma (PDTD) from the Royal Academy of Dance in 2009 and has since become Ballet Mistress for and choreographed for The New English Ballet Theatre as well as teaching at various schools including Royal Academy of Dance (BA hons Ballet Education programme), North London Ballet Academy, Central School of Ballet and London Studio Centre. She has also appeared as a guest teacher for schools across Europe and Canada. As Ballet Mistress for New English Ballet Theatre, Jessica has worked with a variety of choreographers such as Wayne Eagling, Michael Corder, Ernst Meisner, Kirsty McNally and George Williamson.
If you have any interest in commissioning the choreographers please contact us at info@nebt.co.uk
And others to be announced
Dancers/Choreographers who are willing to work in a neo-classical genre may apply for future years by sending a DVD of work and a CV.
We are co-ordinating with MA courses in Choreography in our search for talent.