NEBT Season 2019
Our 2019 season started with a two-week Summer Choreographic project at The Royal Opera House. This was a new collaboration between NEBT and The Royal Ballet Choreographic Development Programme, where NEBT dancers worked with chosen choreographers.
NEW WORKS
Directly following this, we held our own Choreography Lab with four selected choreographers. The works created during the Lab were showcased as part of our 2019 programme NEW WORKS at the Lilian Baylis Studio, Sadler's Wells, on 4 – 6 September 2019.
Two Husbands – a new ballet by Daniela Cardim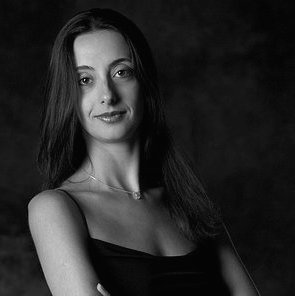 Also part of our 2019 programme NEW WORKS was the preview of a new ballet by choreographer Daniela Cardim.
This light-hearted yet moving Brazilian tale tells the story of Fleur, who is torn between her attraction to the ghost of her late libertine husband and her desire to continue as the faithful wife to her second husband.
Read this blog with Daniela, dramaturg Garth Bardsley, costume designer April Dalton and lighting designer Andrew Ellis about bringing Fleur's story to life.
NEBT Choreography Lab 2019
These are the choreographers who took part in our 2019 Choreography Lab: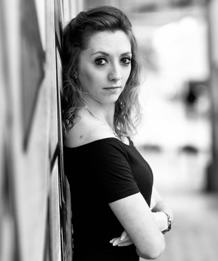 Ruth Brill
Born in Kent, Ruth trained at Tring Park School for the Performing Arts and English National Ballet School. She danced with English National Ballet from 2007-2012, and then moved to Birmingham Royal Ballet (BRB), attracted by their broader repertoire and the opportunity to work with David Bintley. Ruth was promoted to First Artist in 2014. Ruth has choreographed for the Future Dreams Charity Gala at the London Palladium (2018), community Flashmobs for Birmingham Weekender (2015, 2017) and The Rugby World Cup Welcoming Ceremony for England (2015). Ruth was given her first chance to create new choreography for BRB in 2013. Her formal commissions include Rhapsody in Blue (2014), Matryoshka (2015), Arcadia (2017), which was short listed for the FEDORA prize, and most recently, Peter and The Wolf (2019). Ruth is currently the Interim Artistic Director / Choreographer at the National Youth Ballet.
ruthbrill.com/ | Photo by Dasa Wharton
---
Peter Leung
Peter initially trained as a classical ballet dancer at The Royal Ballet School before dancing at Bayerisches Staatsballett, Le Ballet de l'Opéra de Lyon and Dutch National Ballet. He has also studied filmmaking at the New York Film Academy, and photography at Central Saint Martins, London, and the Fotoacademie NL. He is the creative director of House of Makers, an Amsterdam-based interdisciplinary performance arts company, and has been affiliated with the Dutch National Ballet as a Young Creative Associate since 2016. His works include commissions for Dutch National Ballet; the Van Gogh Museum, EYE museum, and Tropenmuseum in Amsterdam; Rotterdam Kunsthal, and Boijmans Van Beuningen Museum in Rotterdam; Origen Cultural Festival, Switzerland; International Bach Festival in Gran Canaria; music producer and DJ, Armin van Buuren; fashion designer, David Laport; KLM & Rituals, and Heineken.
Peter's new work will feature a new music composition by Nicholas Robert Thayer and a light installation by Hendrik Walther.
www.peter-leung.com | Photo by Bowie Verschuuren
---
Érico Montes
Érico was born in São Paulo, Brazil, and did most of his training there before moving to London to train at London Studio Centre on a scholarship. He joined the Royal Ballet Upper School for one year before joining The Royal Ballet in 2004. He was promoted to First Artist in 2010. Érico made his first ballet for the company's Draft Works in 2005 and has been choreographing ever since. He has created full length ballets for London Children's Ballet (The Secret Garden, Nanny McPhee) and Athens Children's Ballet (Persephone, Hansel & Gretel) as well as shorter pieces for Constela Ballet (Renard), New English Ballet Theatre (Toca, Wesendonck Lieder) and London Studio Centre's Images (Suite in Colour). In the summer of 2017 he produced a whole evening of his own work performed by dancers of The Royal Ballet at the Pjazza Teatru Real in Malta. For this performance British composer Oliver Davis wrote a new score for a a piece that was presented alongside Davis' Anno.
www.roh.org.uk | Photo by George Abdilla
---
Morgann Runacre-Temple
Morgann has made work for Northern Ballet, Scottish Ballet, English National Ballet, Stuttgart Ballet, Ballet Central, The Print Room, Images of Dance, Royal Ballet Participation, BBC Young Dancer of the Year and Wilton's Music Hall. In partnership with Jessica Wright, she directs and choreographs dance films. Credits include: Curing Albrecht (English National Ballet & Manchester International Festival, BBC iPlayer) The Last Resort (ENB & Tate Liverpool) and The Try Out (C4 Random Acts).
www.morgannrunacre-temple.com | Photo by Robert Gravenor