NEBT Season 2019
Our 2019 season started with a two-week Summer Choreographic project at The Royal Opera House. This was a new collaboration between NEBT and The Royal Ballet Choreographic Development Programme, where NEBT dancers worked with chosen choreographers.
NEW WORKS
Directly following this, we held our own Choreography Lab with four selected choreographers. The works created during the Lab were showcased as part of our 2019 programme NEW WORKS at the Lilian Baylis Studio, Sadler's Wells, on 4 – 6 September 2019. 
Two Husbands – a new ballet by Daniela Cardim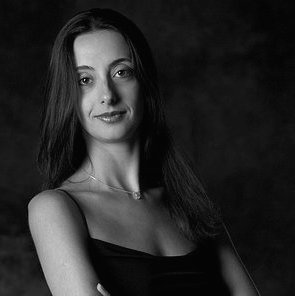 Also part of our 2019 programme NEW WORKS was the preview of a new ballet by choreographer Daniela Cardim.
This light-hearted yet moving Brazilian tale tells the story of Fleur, who is torn between her attraction to the ghost of her late libertine husband and her desire to continue as the faithful wife to her second husband.
Read this blog with Daniela, dramaturg Garth Bardsley, costume designer April Dalton and lighting designer Andrew Ellis about bringing Fleur's story to life.
NEBT Choreography Lab 2019
These are the choreographers who took part in our 2019 Choreography Lab: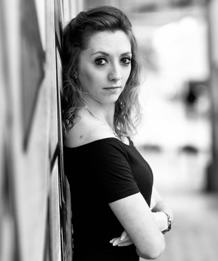 Ruth Brill
Born in Kent, Ruth trained at Tring Park School for the Performing Arts and English National Ballet School. She danced with English National Ballet from 2007-2012, and then moved to Birmingham Royal Ballet (BRB), attracted by their broader repertoire and the opportunity to work with David Bintley. Ruth was promoted to First Artist in 2014. Ruth has choreographed for the Future Dreams Charity Gala at the London Palladium (2018), community Flashmobs for Birmingham Weekender (2015, 2017) and The Rugby World Cup Welcoming Ceremony for England (2015). Ruth was given her first chance to create new choreography for BRB in 2013. Her formal commissions include Rhapsody in Blue (2014), Matryoshka (2015), Arcadia (2017), which was short listed for the FEDORA prize, and most recently, Peter and The Wolf (2019). Ruth is currently the Interim Artistic Director / Choreographer at the National Youth Ballet.
ruthbrill.com/ | Photo by Dasa Wharton
---
Peter Leung
Peter initially trained as a classical ballet dancer at The Royal Ballet School before dancing at Bayerisches Staatsballett, Le Ballet de l'Opéra de Lyon and Dutch National Ballet. He has also studied filmmaking at the New York Film Academy, and photography at Central Saint Martins, London, and the Fotoacademie NL. He is the creative director of House of Makers, an Amsterdam-based interdisciplinary performance arts company, and has been affiliated with the Dutch National Ballet as a Young Creative Associate since 2016. His works include commissions for Dutch National Ballet; the Van Gogh Museum, EYE museum, and Tropenmuseum in Amsterdam; Rotterdam Kunsthal, and Boijmans Van Beuningen Museum in Rotterdam; Origen Cultural Festival, Switzerland; International Bach Festival in Gran Canaria; music producer and DJ, Armin van Buuren; fashion designer, David Laport; KLM & Rituals, and Heineken.
Peter's new work will feature a new music composition by Nicholas Robert Thayer and a light installation by Hendrik Walther.
www.peter-leung.com | Photo by Bowie Verschuuren
---
Érico Montes
Érico was born in São Paulo, Brazil, and did most of his training there before moving to London to train at London Studio Centre on a scholarship. He joined the Royal Ballet Upper School for one year before joining The Royal Ballet in 2004. He was promoted to First Artist in 2010. Érico made his first ballet for the company's Draft Works in 2005 and has been choreographing ever since. He has created full length ballets for London Children's Ballet (The Secret Garden, Nanny McPhee) and Athens Children's Ballet (Persephone, Hansel & Gretel) as well as shorter pieces for Constela Ballet (Renard), New English Ballet Theatre (Toca, Wesendonck Lieder) and London Studio Centre's Images (Suite in Colour). In the summer of 2017 he produced a whole evening of his own work performed by dancers of The Royal Ballet at the Pjazza Teatru Real in Malta. For this performance British composer Oliver Davis wrote a new score for a a piece that was presented alongside Davis' Anno.
www.roh.org.uk | Photo by George Abdilla
---
Morgann Runacre-Temple
Morgann has made work for Northern Ballet, Scottish Ballet, English National Ballet, Stuttgart Ballet, Ballet Central, The Print Room, Images of Dance, Royal Ballet Participation, BBC Young Dancer of the Year and Wilton's Music Hall. In partnership with Jessica Wright, she directs and choreographs dance films. Credits include: Curing Albrecht (English National Ballet & Manchester International Festival, BBC iPlayer) The Last Resort (ENB & Tate Liverpool) and The Try Out (C4 Random Acts).
www.morgannrunacre-temple.com | Photo by Robert Gravenor
Dancers 2019
New Works

First row: Anette Antal, Marianne Allen, Kevin Bhoyroo, Daniel Corthorn, Mario Gaglione, Ermelinda Giacometti
Second row: Camino Llonch, Alexander Nuttall, Marta Rivero de Miranda, Dean Rushton, Aitor Viscarolasaga Lopez
Anette Antal

Anette trained at the Oslo National Academy of the Arts and at the Norwegian National Ballet School. After graduating, she joined the Vienna Festival Ballet and subsequently danced for Opera Nordfjord, Ballet Cymru and Theater Koblenz. From 2015 to 2018 she danced for the Norwegian National Ballet, where her repertoire included roles in Jirí Kylián's Tiger Lily (as soloist), Falling Angels, Evening Song and Archimboldo, Cranko's Onegin, MacMillan's Manon, Balanchine's Serenade and Allegro Brilliante, Liam Scarlet's Carmen and Christian Spuck's Anna Karenina. She is a guesting soloist with Opera Graz.

Marianne Allen

Marianne trained at London Russian Ballet School and Central School of Ballet, graduating in 2019. In the same year, she was invited to compete at the British Ballet Grand Prix. Marianne has performed in classical repertoire such as La Bayadere, The Sleeping Beauty, Paquita, Swan Lake, Don Quixote, Giselle and Les Sylphides and was a soloist in two contemporary ballets, Song of Memory (chor. Dmitry Antipov) at Cadogan Hall and Siberian Tales (chor. Vladimir Varnava) at Kia Oval.

Kevin Bhoyroo

Kevin studied at Esprit Qui Danse from 2004 to 2010 after which he trained at Pavlova International Ballet School. He received scholarships in 2009, 2012 for summer dance intensives at Ariston Proballet and Vancliffen Arts Foundation in Canada. In 2013 Kevin received a scholarship for workshops in Monte Carlo and to study at the Opus Ballet, with Patrick Armand. He has danced for Company Catapult on tour in Kuwait, Italy and Bermuda, Ballet-ex in Rome and All Crazy. He has performed as a soloist in the opera Jerusalém at the Teatro Regio di Parma as well as in various other dance productions in Italy. Kevin was a member of NEBT's 2018 company in Remembrance / The Four Seasons.


Daniel Corthorn

Daniel trained at The Royal Ballet School (2008-2013) and graduated in 2016 from Laine Theatre Arts. His roles include The Nutcracker, The Grand Defile and Coppelia as well as Cats The Musical at Dubai Opera House. In 2017 Daniel performed with Michael Clark Company in to a simple, rock 'n' roll . . . song at the Barbican and on tour.

Mario Gaglione

Mario studied at San Carlo Royal Theatre of Naples and English National Ballet School. He performed with Tulsa Ballet, dancing classical repertoire, including The Nutcracker, Swan Lake, Don Quixote as well as new works by Ma Cong, Helen Pickett, Annabelle Lopez Ochoa and Jennifer Archibald and the North American Premiere of Strictly Gershwin (chor. Derek Deane). He also danced with La Biennale di Venezia contemporary dance festival and with Ballet Ireland in their productions of Giselle, The Nutcracker, and Minus 16 (chor. Ohad Naharin).

Ermelinda Giacometti

Ermalinda studied at Teatro San Carlo between 2013 and 2016 and at Autrand Ballet France in 2017 and 2018. She participated in national and international competitions such as Youth America Grand Prix in Paris in 2017, Tanzolymp International Ballet Competition in Berlin in 2018 and the Expression Dance Competition in Florence in 2018. She has won 1st prize at 'Anima and Corpo' competition and gala in honour of Carla Fracci. At Autrand Ballet, France, she performed in Coppelia and Manteau Rouge and as a soloist in Paquita, Kitri and Esmeralda. Ermelinda was a member of NEBT's 2018 company in Remembrance / The Four Seasons.

Camino Llonch

Camino trained at Centre de Dansa de Catalunya. She has performed with Balletto del Sud, the Tivoli Ballet Theatre in Copenhage and, most recently, Viviana Durante Company. Her repertoire includes roles in The Nutcracker, The Sleeping Beauty, La Giara and L'après-midi d'un faune.

Alexander Nuttall

Alexander was part of New English Ballet Theatre's inaugural year in 2012 before joining Estonian National Ballet, where he danced roles in all of the major repertoire. Returning to London he worked with NEBT dancing works by Valentino Zucchetti, Marcelino Sambé, Kristen McNally and Daniela Cardim before pursuing other projects. His repertoire includes Cranko's Onegin, Edur's Swan Lake, Sleeping Beauty and La Bayadere, MacMillan's Manon and Hynd's Coppelia. Most recently, Alexander danced in Project Polunin at Sadler's Wells with Sergei Polunin and Natalia Osipova and has created roles in English National Opera's Marnie at the London Coliseum. Alexander was a member of NEBT's 2018 company in Remembrance / The Four Seasons.

Marta Rivero de Miranda

Marta trained with Royal Academy of Dance Mariemma, Victor Ullate Ballet Conservatory and Jose Antonico Checa Ballet. In 2017 Marta won a Gold Medal for Individual Variation Senior at the Vaslav Nijinsky Competition. Marta has danced with Compañía Del Siglo XXI and Compañía Nacional De Danza of Spain, performing roles in Swan Lake, The Nutcracker and Don Quixote.

Dean Rushton

Dean trained at Elmhurst School for Dance in association with Birmingham Royal Ballet. As a student, he performed with Birmingham Royal Ballet including Aladdin & Sleeping Beauty and at the Royal Opera House in the spring celebration of British dance. At Opera National Bucuresti from 2015 to 2016, he performed in Don Quixote, La fille mal gardee and Snow White. From 2016 – 2017 he was with Vienna Festival Ballet, performing The Sleeping Beauty, Cinderella, Snow White, Swan Lake and The Nutcracker. Dean was a member of NEBT's 2018 company in Remembrance / The Four Seasons.

Aitor Viscarolasaga Lopez

Aitor trained at CPD Carmen Amaya, Madrid and Central School of Ballet. In 2018 he toured with Ballet Central performing in Chris Marney's The Nutcracker, Matthew Bourne's Sleeping Beauty, Kenneth McMillan's Valley of Shadows, Christopher Gable's Cinderella, Wayne McGregor's Far and Jenna Lee's Black Swan. In 2017 he was a choreographer for a D4D collaboration with Central Saint Martins. In 2016 Aitor was selected in the Madrid Talent Contest and as a finalist in the International Competition Ciutat Dansa Barcelona. Aitor was a member of New English Ballet Theatre's 2018 company in Remembrance / The Four Seasons.