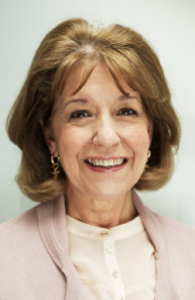 Karen Pilkington-Miksa
Artistic Director and CEO
Karen Pilkington-Miksa B.Ed., ARAD grew up in England and Washington D.C. She trained as a classical dancer and performed with the Seattle Ballet before moving to London to pursue her career as a freelance dancer and choreographer. She's choreographed for opera groups and BBC television, formed her own ballet company, Chelsea Dance and she started the Knightsbridge Ballet School in 1979.
Her work in mounting ballet led Karen to a second career as a painter and sculptor.  She subsequently studied at the Academy of Fine Art in New York and at Heatherley School of Fine Art in London. Karen's sculpture and paintings, which reflect a fascination with the human figure and dancers in motion and performance, have been exhibited in the US and UK and are found in many private collections.
In 2011, Karen founded NEBT to showcase new choreography and to support the careers of emerging dancers, artists, designers and choreographers. So far, the company has commissioned 16 new dance works, furthered the careers of 57 young dancers and showcased the talents of 12 emerging choreographers, 47 musicians and 11 designers. We are a proud partner organisation of the Lyric Hammersmith and collaborate regularly with Cheltenham Music Festival, Garsington Opera and Latitude Festival. This year saw the launch of our Blueprint for Partnership scheme in association with The Royal Ballet, Northern Ballet and Birmingham Royal Ballet.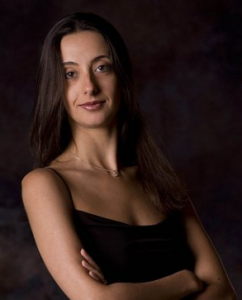 Daniela Cardim
Company/General  Manager and Choreographer
Daniela Cardim danced with the Dutch National Ballet in Amsterdam for 11 years and with Ballet do Theatro Municipal do Rio de Janeiro for 5 years. She was commissioned by Dutch National Ballet to create choreographic works for the company on three occasions. She also created works for São Paulo Companhia de Dança, Dutch National Ballet's School, School of American Ballet (as part of the New York Choreographic Institute) and the Liverpool Institute of Performing Arts.
In 2016 she created two ballets to critical acclaim: Vertex, which was performed at the Peacock Theatre by NEBT in November, and Uirapuru for Ballet do Theatro Municipal do Rio de Janeiro; the works were enthusiastically received by both critics and audience.
Daniela holds a first class degree in Arts Management. She works with NEBT as Company/General Manager. She is also one of NEBT's choreographers and created works for the company in 2014, 2015 and 2016. She was cited as 'new name to watch' by Dance Europe Magazine's Critics' Choice for her works for NEBT in 2015.
Nicky Henshall
Ballet Mistress
Nicky trained at The Royal Ballet Lower and Upper School and worked with English National Ballet upon graduation. After six years she left to become an Independent dance artist working with choreographers such as Wayne McGregor, Akram Khan and Liam Scarlett amongst others. Nicky was part of the original West End cast of An American In Paris and worked with NEBT in 2016 as a dancer. Earlier this year she was Assistant to choreographer George Williamson on his brand new commission Embrace for Birmingham Royal Ballet. Nicky has worked closely with Jenna Lee over the years assisting and performing in various projects and is looking forward to the 2018 season with the creative team and dancers at NEBT.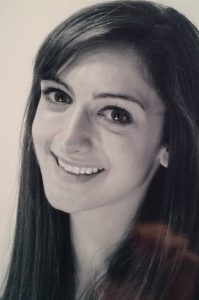 Ruth Sheaves
Development Officer
Ruth Sheaves MA started her career in Events Management working with international companies. Throughout her life, and in conjunction with her career, Ruth has trained in ballet and musical theatre as well as competing in Ballroom and Latin dance. After several years working within the corporate environment, she decided to follow a life-long love of ballet and dance and move into the arts industry. To facilitate this move, Ruth completed a Master's in Cultural Policy and Management graduating in 2017 with distinction. Ruth joined NEBT in 2017 on a placement scheme but was soon hired by the company as an Admin Assistant. From there Ruth moved to Development Assistant and has now taken up the role of Development Officer for NEBT.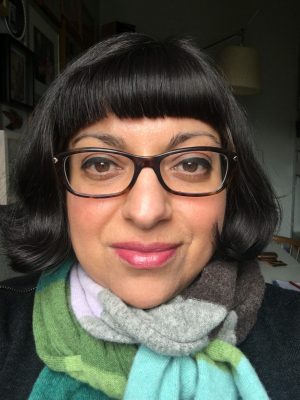 Binita Walia MA RCA
Marketing and Communications
Binita works for NEBT two days per week and manages the marketing, social media and audience development for the 2018 season Remembrance | The Four Seasons.
She is an experienced arts marketer and has worked for a multitude of clients within the arts and charity sectors, as well as private companies. More recently Binita has been working with a team to develop new biodiversity marketing campaigns for funded projects in the Mediterranean. Learn more here.