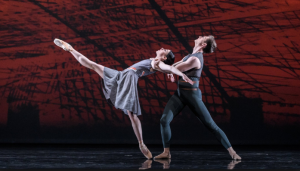 Artwork by RA Ann Christopher projected onto rear screen at NEBT's Gala at the Peacock Theatre November 2016
Participating artists will have their work shown as part of a ballet and exhibited in the lobby of performances. An art programme is underway, and we expect to commission artists from BA and MA Fine Arts programmes, including: The Royal College of Art, The Royal Academy, Goldsmiths and Central St. Martins.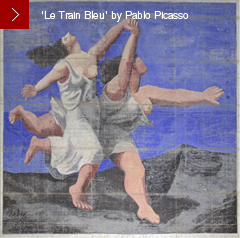 Any artists wishing to have their work projected as a backdrop to a new ballet, please email your image(s) to info@nebt.co.uk for consideration.